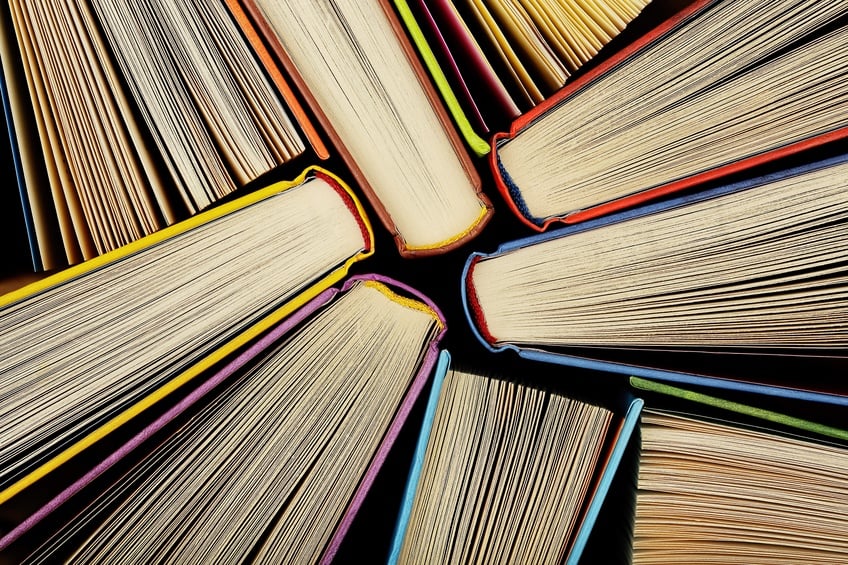 Years ago, I was in a church filled with young people like me. Almost all of them were engaged in reading Calvin and Luther. It was so important to the leadership to read these great writers and theologians. It caused them to leave their Bible college and start a Bible study on Saturday nights.
The Bible study grew until it was clear that it was a church. As new people were invited, they would have questions as they experienced grace (mostly, for the first time). Members who had been there for a while would direct them to Calvin's Institutes of the Christian Religion or to Luther's Bondage of the Will. Although most of the men who went to this church were blue collar, they read voraciously.
I can recall in one meeting the "pastor" saying that he read these great works of theology like they were devotionals. In fact, a term came through this process that made a lot of sense; the books were "life-giving".
Since that time, I have pursued theology books that have this quality. They aren't merely about God or about Forgiveness, or about the Gospel. They deliver the Gospel to you. And, believe me, these books are few and far between.
The older I get, the more I realize the importance of these books for self-discipleship. That sounds strange. Discipleship is usually when an older Christian models theology and behavior for a younger Christian. In other words, there is a discipler and a disciple.
That is not less true when reading these books. These works have a vitality that connects you, even over centuries, to the theologians as they are theologizing. The Gospel is transmitted through their words and adds faith to the one reading it.
This is discipleship by the book.
Don't get this wrong, though. I am not prioritizing these works over Scripture. Not at all. Scripture is the basis for all discipleship. But it is also true that expansion on and explanation of Scripture can enlighten one even further. It can deepen one's faith and broaden one's perspective.
It is much easier to internalize book discipleship when the book is full of Gospel. When it delivers what it promises. When Life is injected into your heart through proclamation on the written page.
In light of this, I would like to offer what I have experienced as meaningful books that will bring life to you. May God feed you through His word and through further discipleship under these writers:
The Bondage of the Will – Martin Luther. This work is a little difficult to get through alone. However, Luther is a lively writer and uses some insulting and funny statements to get his points across.
On Being a Theologian of the Cross – Gerhard Forde. Forde has become controversial in our day among Lutherans. His contributions to theology are significant, though. He reduces all of the theologies in this world down to two: The theology of Glory and The theology of the Cross. The book is just over 100 pages, and it is hard to put down. You will walk away changed.
The Mystery of Christ (and Why we don't get it) – Robert Farrar Capon. Capon was an American Anglican Priest. Don't let that fool you. He writes in a conversational and easy style. He make theological ideas accessible. He never talks down to the reader. Having said this, He shines the light of grace in the darkest corners. Through a series of anonymous counseling sessions and subsequent meetings with a diverse group that asks questions and makes comments, he re-aligns our thoughts on who grace is for. You will be challenged and encouraged.
Living by Grace – William Hordern. This book was recommended to me by Rev. Dr. Rod Rosenbladt. Hordern was a Lutheran Seminary President in Canada. He discovered through counseling young men that they didn't understand or believe in Justification by Faith Alone. This book is an attempt to remedy that problem. His insights and application of Grace are instructive.
Praying Luther's Small Catechism – John Pless. I purchased this as a Kindle edition, but it is probably better as a paper version book. Through each chapter, John takes you through the journey of contemplating the deeper applications of Luther's work. As you reach the end of the chapter, you will be moved to pray in light of Christ for you.
Christian Spirituality – Donald L. Alexander, editor. The subtitle of this work is Five Views of Sanctification. Each of the five authors (Reformed, Lutheran, Wesleyen, Pentecostal, and Contemplative) offers their view of sanctification. At the end of their approximately 10-page article, the other four comment on their contribution. Gerhard Forde puts for the Lutheran view. It is also helpful to see how he comments on the other four. A great read.
The Hammer of God – Bo Giertz. The most underrated and unknown Christian fiction writer of the 20th Century. Arguable the best. This work was translated from Swedish. It is three books in one, tracing the history of a church over the centuries. An amazing set of stories filled with grace, failure, repentance and redemption. It is an absolute page- turner. You might go to bed really late on the day you start to read it.
There are certainly other books. I am currently reading "Kingdom, Grace and Judgment" by Capon. This book covers the Parables of Jesus. Again, very insightful and paradigm-shifting.
God's grace and mercy,
John